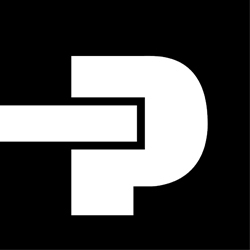 Parker Hannifin
Production Associates
Manitowoc, WI, United States
***NEW PAY INCREASE***
EARN OVER $20.00/HR
We pay for previous experience.
We would love to have YOU on our TEAM! APPLY TODAY!!
OUTSTANDING BENEFITS!
• Relocation assistance for those who are willing to relocate to Manitowoc, WI
• Up to 224 hours of paid time off your first year!
• Profit sharing paid 4 times a year
• Shift premiums for 2nd and 3rd shifts
• 401(k) with company match and Retirement Income Account
• Excellent Medical, Dental, and Vision insurance options available first day
• Life insurance and disability
• Reimbursements for gym memberships, safety shoes, safety glasses, and education
• Biannual performance reviews with merit increases
• Parker is committed to providing team members with an empowered, inclusive, and values-driven work environment that encourages learning and personal growth.
Parker is looking for energetic individuals to join our team. We have opportunities in the following departments:
•      Plating
•      Assembly
•      Shipping/Receiving
Call and talk with a staffing specialist to determine the perfect position for you. 
Qualifications:
•      High school diploma or GED equivalent
•      Previous manufacturing experience preferred
•      Ability to work in a team environment
About us
Parker Hannifin has defined its unique contribution to the world through a new purpose statement: Enabling Engineering Breakthroughs that Lead to a Better Tomorrow. As the global leader in motion and control technologies, Parker plays a pivotal role in applications that have a positive impact on the world. 
Parker offers a team-driven work environment dedicated to empowering their team members.
Parker is a place where You belong, You matter, and You make a difference.
Equal Employment Opportunity Parker is an Equal Opportunity and Affirmative Action Employer.
Minority/Female/Disability/Veteran/VEVRAA Federal Contractor
Parker is an Equal Opportunity and Affirmative Action Employer. Parker is committed to ensuring equal employment opportunities for all job applicants and employees. Employment decisions are based upon job related reasons regardless of race, ethnicity, color, religion, sex, sexual orientation, age, national origin, disability, gender identity, genetic information, veteran status, or any other status protected by law. U.S. Citizenship/Permanent Resident is required for most positions.
HURRY! APPLY ONLINE TODAY! We look forward to hearing from you!
Please complete the Quick Apply to the receive the apply details! You can apply via email, by phone or in person. If applying by email, please submit your most up to date resume.
t0bpjkpmr6al
754774032