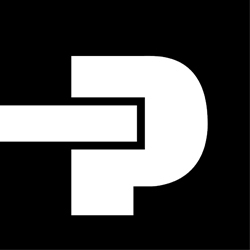 Parker Hannifin
Hose Fabricator Assembly Worker
Greensboro, NC
Excellent Pay: Up to $15.48/hr
This is a full-time career you can retire from!
Parker-Hannifin Hose Products Division is hiring for Hose Fabricators. You'll start receiving benefits on your first day of employment.
We offer outstanding benefits, including:
• Paid holidays
• Paid vacation
• 401K Opportunities
• Benefits offered on day 1 of employment
• Company-paid life insurance
• Wellness benefit up to $150/yr
• Gym membership discounts offered (select gyms)
• Safety shoe allowance up to $125/yr
• Retention bonuses up to $1,000 within the 1st year
• PPE provided (gloves, earplugs, safety glasses)
• CLIMATE CONTROLLED FACILITY
Essential Job Duties
• Perform hose assembly and ensure standard work process is followed in a Work Center team environment.
• Operate manufacturing equipment, including set-up.
• Perform daily maintenance and cleaning of equipment.
• Conduct in-process inspection and enter work order data into router.
• Account for and properly dispose of scrap.
• Communicate workflow problems and equipment needs to Team Lead and/or Supervisor.
• Understand and support corporate initiatives such as LEAN.
• Exercise good housekeeping in work area 5S plus Safety.
Education & Experience
• High school degree or GED
• Assembly experience preferred
Knowledge & Skills
• Demonstrated knowledge of Hose Product assembly
• Standard work and equipment operation and set-up
• Good math and measuring skills, including the ability to convert fractions and decimals
• Excellent interpersonal and team-building skills
• Strong communication and problem-solving skills
Work schedule
• 2nd shift - 2:30–10pm. Overtime as deemed necessary.
Apply online today. We look forward to receiving your application! 
Only those who complete their online application will be considered for this position.
Parker is committed to ensuring equal employment opportunities for all job applicants and employees. Employment decisions are based upon job related reasons regardless of race, ethnicity, color, religion, sex, sexual orientation, age, national origin, disability, gender identity, genetic information, veteran status, or any other status protected by law. U.S. Citizenship/Permanent Resident is required for most positions.
Equal Employment Opportunity Parker is an Equal Opportunity and Affirmative Action Employer.
Minority/Female/Disability/Veteran/VEVRAA Federal Contractor
oefkurmg0pym
121142728