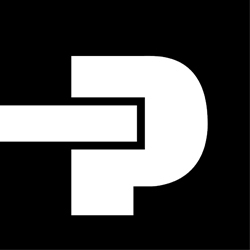 Parker Hannifin
Lab Technician
Mc Cook, NE
Job Description:
Using a variety of test equipment, this position is responsible for performing tests on rubber hoses and rubber compounds to ensure product meets the proper specifications.
We offer outstanding benefits and pay:
$16.48 $17.86/hr starting wage
Competitive premium cost for: medical, dental, prescription drug, vision, voluntary optional life insurance, and personal accident insurance
No cost coverage for: FSA, $50,000 basic life insurance policy, and short-term and long-term disability programs
Paid vacation and up to 11 holidays per year
401(k) with match and pension
$1500 retention bonus
Profit sharing opportunities – historically been at 15% of base salary per quarter
Essential Duties:
·      Provide and maintain a safe work environment. ]
·      Mill rubber samples into small sheets using a lab mill.
·      Cut samples and strips to perform strength tests with a Tensiometer.
·      Perform specific property tests on rubber using rheometers and Moonies.
·      Collect hose samples from the production areas.
·      Perform weight checks, dimension checks, adhesion tests, and burst tests on hose.
·      Receive, verify, and test raw materials and file certificates of conformance.
·      Record results of all tests and notify the appropriate supervisor if tests are out of specification.
Qualifications:
·      High school degree is required. Demonstrated knowledge and experience can be substituted for this requirement.
·      Basic computer skills
·      Ability to operate lab testing equipment.
·      Organizational skills
·      Attention to detail
·      Ability to work with others.
·      Reliable
About us:
With annual sales of approximately $13 billion in fiscal year 2015, Parker Hannifin
is the world's leading diversified manufacturer of motion and control
technologies and systems, providing precision-engineered solutions for a wide
variety of mobile, industrial and aerospace markets.
Increasing its annual dividends paid to shareholders for 60 consecutive fiscal years,
Parker Hannifin is among the top five longest-running dividend-increase records
in the S&P 500 index. We employ approximately 55,000 people in 50 countries
around the world.
Apply today form immediate consideration. We look forward to receiving your online application!
Only those who complete their online application will be considered for this position.
EOE
107491882
107491882