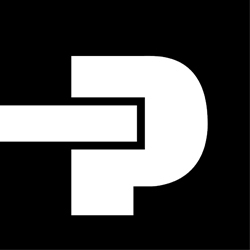 Parker Hannifin
Manufacturing Operators
Chetek, WI
Parker Hannifin is now hiring multiple Manufacturing Operators. There are part-time and full-time, as well as 1st, 2nd, and 3rd shift opportunities available.
Part-time opportunities – 19 hrs/wk
Team member can choose hours 1st – 3rd shift
BENEFITS INCLUDE:
• Medical
• Dental
• Vision
• *401(k) match
• **Quarterly Profit Sharing Program
• **Plus Pension Plan
This is a full-time career you can retire from!
As an Manufacturing Operator you will perform machine assembly, material handling as well as other duties and ensure standard work process is followed in a Work Center team environment.
Our benefits include:
• Excellent pay starting at $16.38/hr and going up to $19.45/hr
• Medical, Dental, Vision Insurance
• 401(k) match
• Bonus program eligibility effective 1 year from date of hire
Education requirements
• High school degree or GED
Experience requirements
• Manufacturing experience preferred
Qualifications
• Be able to work both independently and as part of a team.
• Excellent communication skills.
• Able to handle a fast paced work environment.
• Able to stand for most of the shift, and lift up to 35 pounds.
Responsibilities
• Read and understand bills of material and routings.
• Keep work area neat, clean and organized using the 5S+ Safety approach.
• Read and interpret assembly drawings, process, and test instructions.
• Assemble units, using a variety of assembly, test and measuring tools.
• Trouble shoot problems and take corrective actions.
• Perform routine and repetitive work while maintaining a high degree of quality and quantity.
Skills
• Exercise good housekeeping in work area 5S plus Safety - Overtime as deemed necessary
Apply online today! We look forward to receiving your online application!
Parker is committed to ensuring equal employment opportunities for all job applicants and employees. Employment decisions are based upon job related reasons regardless of race, ethnicity, color, religion, sex, sexual orientation, age, national origin, disability, gender identity, genetic information, veteran status, or any other status protected by law. U.S. Citizenship/Permanent Resident is required for most positions.
APPLY TODAY FOR IMMEDIATE CONSIDERATION! Please complete the quick apply and apply with us online.
Only those who complete their online application will be considered for this position.
Equal Employment Opportunity Parker is an Equal Opportunity and Affirmative Action Employer.
Minority/Female/Disability/Veteran/VEVRAA Federal Contractor
iwldcjagrhfs
142988702