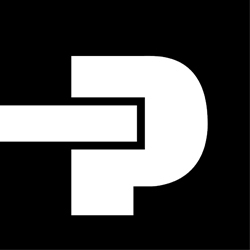 2nd and 3rd Shift Warehouse ​ / ​ Material Handler
Waterville, OH
Parker Hannifin is now hiring 2nd & 3rd shift Warehouse Material Handlers.
We offer outstanding benefits:
• Pay starts at $16.35 plus $0.25 shift differential
• Eligible for insurance benefits immediately upon hire. Medical, dental, prescription and vision benefits
• Paid vacation, paid personal time, paid holidays
• 401(k) with company match
• Profit sharing quarterly bonuses
• 100% company-paid pension
• Eligible for PROFIT SHARING at 1 year
• Parker is committed to providing team members an Empowered, Inclusive and Values driven work environment that encourages learning and personal growth.
Education
High school diploma or equivalent required
Skills
• Job requirements include standing, bending, stooping and twisting
• Problem-solving, general safety, and mathematical skills
• Good housekeeping skills
• Computer skills are a plus
• Ability to work well in teams
• Ability to operate various types of assembly equipment, cutting equipment, and fork lifts
• Ability to use measuring devices such as a tape measurer and caliper
• Ability to read and interpret written English instructions
• Ability to go 50 ft up in the air on different fork lifts
• Must be able to perform basic math; convert a decimal to a fraction and plot on a measuring tape
• Must be able to lift 20 lbs frequently and 50 lbs occasionally
• Strong attention to detail
Work schedule
• 2nd and 3rd shift
Parker Hannifin is the world's leading diversified manufacturer of motion and control technologies and systems, providing precision-engineered solutions for a wide variety of mobile, industrial and aerospace markets. The company has operations in 50 countries around the world. Parker has increased its annual dividends paid to shareholders for 60 consecutive fiscal years, among the top five longest-running dividend-increase records in the S&P 500 index.
Parker is an Equal Opportunity and Affirmative Action Employer. Parker is committed to ensuring equal employment opportunities for all job applicants and employees. Employment decisions are based upon job related reasons regardless of race, ethnicity, color, religion, sex, sexual orientation, age, national origin, disability, gender identity, genetic information, veteran status, or any other status protected by law. U.S. Citizenship/Permanent Resident is required for most positions.
"Minority/Female/Disability/Veteran/VEVRAA Federal Contractor"
We would love to have YOU on our TEAM! APPLY TODAY!!
Please make sure to attach a resume.
63641766