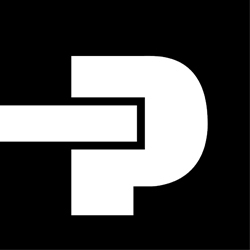 CNC Machinist
Eaton, OH
Parker Hannifin has immediate openings for full-time and temporary CNC Machinists at our Eaton and Lewisburg, OH plant locations.
Full-time opportunities are on 2nd & 3rd shift. Temporary opportunities are on 1st, 2nd, and 3rd shift. Limited positions are available.
Apply online today. We look forward to receiving your online application!***Only those who complete their online application will be considered for this position.***
We offer excellent pay starting at $15.50–$17/hr.
• Full-time positions: $17.00+/hr
• Temporary positions: $15.50+/hr
Full-time Employee benefits include:
• Medical, Prescription, Dental, Vision Insurance
• 401 (k) match
• Pension plan
• Paid vacation and paid holidays
• Onsite clinic and wellness program, including gym membership reimbursement program
• Education reimbursement
• Paid bonuses (after one year)
• Perfect attendance bonuses
Responsibilities:
• Study blueprints, sketches, drawings, manuals, specifications, or sample part to determine dimensions and tolerances of finished work-piece, sequence of operations, and setup requirements.
• Measure, mark, and scribe dimensions and reference points on material or work-piece as guides for subsequent machining.
• Select, align, and secure holding fixtures, cutting tools, attachments, accessories, and materials on machines such as mills, lathes, jig borers, grinders, and shapers.
• Calculate and set controls to regulate machining factors such as speed, feed, coolant flow, and depth and angle of cut, or enters commands to retrieve, input, or edit computerized machine control media.
• Start and observe machine operation to detect malfunctions or out-of-tolerance machining, and adjust machine controls or control media as required.
• Verify conformance of finished work-piece to specifications.
• Set up and operate machine on trial run to verify accuracy of machine settings or programmed control data.
• Perform routine daily operator preventative maintenance. Confer with engineers, production personnel, programmers, or others to resolve machining or assembly problems.
• Must follow written standard work procedures including all safety and 5S procedures.
Education & Skills:
• High school diploma or GED
• Ability to read and interpret documents such as safety rules, operating and maintenance instructions, and procedure manuals.
• Ability to write routine reports and correspondence.
• Ability to speak effectively before groups of customers or employees of organization.
• Ability to add, subtract, multiply, and divide in all units of measure, using whole numbers, common fractions, and decimals.
• Ability to compute rate, ratio, and percent and interpret blue prints.
• Ability to solve practical problems and deal with a variety of concrete variables in situations where only limited standardization exists.
• Ability to interpret a variety of instructions furnished in written, oral, diagram, or schedule form.
• Ability to access and update Database and Manufacturing software.
• Ability to stand; walk; use fingers and reach with hands and arms.
• Ability to sit and talk or hear.
• Ability to lift and/ or move up to 50 pounds regularly.
• Specific vision abilities required by this job include close vision, depth perception and ability to adjust focus.
• Certified Operator Training is a requirement to be successful in this position.
About us:
With annual sales of approximately $13 billion in fiscal year 2015, Parker Hannifin is the world's leading diversified manufacturer of motion and control technologies and systems, providing precision-engineered solutions for a wide variety of mobile, industrial and aerospace markets.
Increasing its annual dividends paid to shareholders for 60 consecutive fiscal years, Parker Hannifin is among the top five longest-running dividend-increase records in the S&P 500 index. We employ approximately 55,000 people in 50 countries around the world.
Equal Employment Opportunity Parker is an Equal Opportunity and Affirmative Action Employer.
Minority/Female/Disability/Veteran/VEVRAA Federal Contractor
Apply online today! We look forward to receiving your online application!
***Only those who complete their online application will be considered for this position.***
10506780