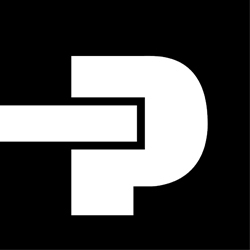 3rd Shift CNC Machinist
Machesney Park, IL
Parker Hannifin has immediate openings for full-time CNC Machinists on 3rd shift.
The hours for this shift are 10:30pm–7am.
We offer excellent pay starting at $22-$26/hr plus a $.50 shift premium.
Full-time employee benefits include:
• Medical, Prescription, Dental, Vision Insurance
• 401(k) match
• Pension plan
• Paid vacation and paid holidays
• Education reimbursement
• Paid bonuses (after one year)
• Perfect attendance bonuses
• $125 safety steel toe shoe and prescription safety glasses reimbursement
As the CNC Machinist you will perform operations to maintain, set up, and operate any and all single and/or cell formation CNC machine tools to perform diversified and first run machining operations on complicated short run and/or long run repetitive work. This will require having close tolerances and specifications, as well as a broad knowledge of machining technology and high degree of skill and experience.
You'll also perform functions on remote or PC Local Network System to download programs ready for machining and to upload edited and proven programs; create and edit set up information sheets and communicate with programmers and tool engineers; and contribute to lean initiatives to increase productivity and reduce costs.
Essential Job Duties
• Work from engineering drawings, sketches, set up sheets, program printouts, specifications and instruction manuals.
• Determine which procedures or methods to follow; select workholding, boring jaws if necessary, tooling, speeds, feed rates and settings for new and unusual work and for standardized work when not prescribed and write programs when required.
• Perform first article and in-process inspections. 
• Document results as appropriate on checklists, inspection reports and/or shop travelers.   
• Use advanced shop mathematics and a variety of measuring tools and gages which require interpretation in various applications.
• Maintain a high degree of quality and safety and keep work area clean.
• Actively participate in continuous improvement activities, kaizen events, and High-Performance Teams.
• Ensure production/efficiency requirements and standards are met consistently.
• Perform these and other duties as requested by Supervisor.
Education & Skills
• High school diploma or GED equivalent required
• Ability to work effectively with others and be a participative team player
• Knowledge of general mathematics
• Use of complicated drawings, specifications, charts, tables, and handbook formulas.
Physical Demands & Work Environment
• Must be able to stand & walk for 8+ hours in a day.
• While performing the duties of this job, the team member is frequently required to sit, stand, and walk; regularly required to use hands to finger, handle or feel; occasionally required to reach with hands and arms; occasionally required to stoop, kneel, crouch, or crawl; and regularly required to talk or hear.
• Ability to lift, move equipment/materials/supplies weighing up to 40 pounds or more on a-daily-basis throughout the team member's shift. Lift assistance required to be used at 41 pounds or greater. 
• When production equipment/materials/supplies are needed by assembly, or to fill production orders team members will required to balance, bend, climb, crawl, crouch, kneel, pull, push, squat, or stoop on a daily basis throughout the team member's shift.
• Specific vision abilities required by this job include close vision, distance vision, color vision, peripheral vision, depth perception, and ability to focus.
• The noise level in the work environment is moderate.
Apply online today for immediate consideration or please attached your most updated resume for review. We look forward to hearing from you.
About us
Parker Hannifin is the world's leading manufacturer of motion and control technologies and systems, providing precision-engineered solutions for a wide variety of mobile, industrial, and aerospace markets. Parker has annual sales exceeding $13 billion and employs approximately 50,000 people in 49 countries around the world.
The Accumulator & Cooler Division (ACD) of Parker Hannifin is a leader in the hydraulic energy management and cooling technology market. The Accumulator & Cooler Division offers a broad range of piston, bladder, and diaphragm accumulators and heat-exchanger cooling technologies. These products are sold into multiple markets including Agriculture, Construction, Material Handling, Mining, and Oil & Gas, Waste collection and disposal and Transportation.
Equal Employment Opportunity Parker is an Equal Opportunity and Affirmative Action Employer.
Minority/Female/Disability/Veteran/VEVRAA Federal Contractor
12719003