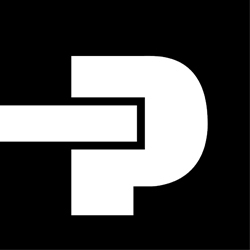 Customer Service / Sales Correspondent
Portland, OR
CUSTOMER SERVICE / SALES CORRESPONDENT
(Portland, OR)

• Provide technical assistance to customers in a specific group of accounts.
• Process customer inquiries via phone, email or fax.
• Provide price quotes using standard price sheets, approved formulas or RFQ database.
• Apply knowledge through catalog material and technical literature in communications with customers.
• Conduct contract review for all orders and communicate any issues to customer.
• Create and maintain kit quotes using PSO mainframe.

About Parker:
With annual sales of $11 billion in fiscal year 2016, Parker Hannifin is the world's leading diversified manufacturer of motion and control technologies and systems, providing precision-engineered solutions for a wide variety of mobile, industrial and aerospace markets. The company has operations in 50 countries around the world. Parker has increased its annual dividends paid to shareholders for 60 consecutive fiscal years, among the top five longest-running dividend-increase records in the S&P 500 index.

• High School Education and Experience: AS or BS degree in Business Curriculum preferred
• Knowledge of Fluid Connector Groups products preferred
• Fluid Power Background highly recommended
• Customer Service experience a must
• Strong analytical and quantitative skills. Excellent PC skills with proficiency with Microsoft Excel and Access.
• Excellent written, verbal and presentation skills.
• Project management skills with sales/marketing experience a plus.
• General understanding of manufacturing processes, practices and cost accounting.
• Must be able to maintain customer confidence and protect operations by keeping pricing information confidential.
• Liaison between customers and production control and divisions.
• Authorize requests for return of merchandise.
• Develop a professional rapport with customers.
• Special projects as assigned.

ALL APPLICANTS - PLEASE READ
You must upload your resume via "Apply Now" and also complete the online application via the link which will be provided after you have uploaded your resume to be considered for an immediate interview.

Equal Employment Opportunity

15635