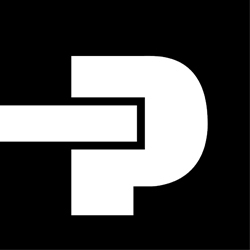 Machine Operator 2nd Shift - $1,000 Sign On Bonus
Sorry, this job has expired.
Batesville, MS
***$1,000 SIGN ON BONUS***
2nd Shift Position
Parker Hannifin Corporation- Batesville, MS has immediate openings for Machine Operators.
We offer excellent pay based starting at Up to $13.50/hr, as well as bonus pay such as quarterly profit sharing and shift premium pay DAY 1.
$13.00/HR plus 50 cent Shift Differential Pay
Benefits
• 401(k) with company match and Retirement Income Account
• Excellent Medical, Dental, and Vision Insurance options available on date of hire!
• Health savings account
• Life insurance and disability
• Reimbursements for gym memberships, safety shoes, safety glasses, and education
• Temperature-controlled work environment!
• Performance Review with wage increases annually
Position Duties:
Operate assigned machinery
Reading basic English and interpreting prints
Inspection of material (looking for defects on parts)
Must be able to inspect work and perform a First and Last Piece Check using gages and vectors
Print tickets & labels for plating
Material Handling
Inspection & piece count after brazing oven
Produce quality parts
Meet productivity requirements
Perform other duties as assigned
Proficient math and measuring skills
Cooperative, positive can-do attitude
Ability to read prints and use various measuring tools such as calipers and other gages Must become certified as "Trained" within probationary period
Qualifications:
Accredited High school diploma or GED
Must be able to work up to 12 hours
Must follow verbal and written instructions
Must follow all safety rules
Must be available for any shift
Must be available to work weekends, as needed
Stand, walk, push, pull, reach overhead, and bend to the floor
Must be able to do some twisting of upper torso
Ability to lift up to 40 pounds regularly from floor to waist height
Ability to exert 10-25 pounds of force frequently to move objects
Must be able to wear required PPE (safety toe shoes)
Apply today for immediate consideration. We look forward to receiving your online application!
Parker is an Equal Opportunity and Affirmative Action Employer. Parker is committed to ensuring equal employment opportunities for all job applicants and employees. Employment decisions are based upon job related reasons regardless of race, ethnicity, color, religion, sex, sexual orientation, age, national origin, disability, gender identity, genetic information, veteran status, or any other status protected by law. U.S. Citizenship/Permanent Resident is required for most positions.
("Minority/Female/Disability/Veteran/VEVRAA Federal Contractor")
57200678