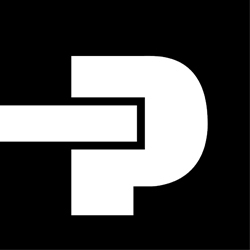 Machine Operator
Mansfield, TX
Parker Hannifin Corporation- Mansfield, TX has immediate openings for Machine Operators 2nd and 3rd Shifts.
We have openings in the following departments: Braider, Hose Coil and Pressure, and Extruder.
Schedule
• 2nd shift: 3:30pm–11:30pm
• 3rd shift: 11:30pm–7:30am
We offer excellent pay based starting at Up to $17/hr, as well as bonus pay such as quarterly profit sharing and shift premium pay DAY 1.
Benefits
• Up to 128 hours of paid time off your first full year!
• 401(k) with company match and Retirement Income Account
• Excellent Medical, Dental, and Vision Insurance options available on date of hire!
• Health savings account
• Life insurance and disability
• Reimbursements for gym memberships, safety shoes, safety glasses, and education
• Temperature-controlled work environment!
• Performance Review with wage increases annually
Position Duties:
• Operate either the NEB, OMA and/or TMW 24/36 braiders and monitor for proper product quality.
• Review conformance of hose while coiling on reel and cut hose as needed.
• Operate pressure test.
• Pull tooling and materials according to manufacturing specifications for applicable machine(s), such as springs, braid rings, tube guides, wound bobbin, core tube, etc.
• Set up applicable machine(s) according to manufacturing specifications (braid ring height, install tube guide, change deck/puller gear, unload/load carriers, unload/load bobbins, etc.) and mark defects/new preforms with the correct tape color.
• Measure and record OD data.
• Run braided hose through wash tank and stage in hose coiling area for inspection.
• Maintain work area in clean and orderly fashion, follow 5s practices.
• Know and practice all safety regulations and quality guidelines.
• Report production issues to Direct Lead.
• Perform work of an equal or lower classification.
Qualifications:
• High school diploma or GED
• U.S. citizen or permanent residency status required
• Must be able to work and communicate with peers
• Must be able to write legibly, read and speak English
• Must be able to adapt to production needs to satisfy customer demands
• Must be able to read work orders and interpret manufacturing specifications, understand and use shop math, use and interpret measuring instruments (i.e. calipers, micrometers, pi tape, etc.)
• Basic understanding of lean fundamentals and good attention to detail preferred
Apply today for immediate consideration. We look forward to receiving your online application!
Parker is an Equal Opportunity and Affirmative Action Employer. Parker is committed to ensuring equal employment opportunities for all job applicants and employees. Employment decisions are based upon job related reasons regardless of race, ethnicity, color, religion, sex, sexual orientation, age, national origin, disability, gender identity, genetic information, veteran status, or any other status protected by law. U.S. Citizenship/Permanent Resident is required for most positions.
("Minority/Female/Disability/Veteran/VEVRAA Federal Contractor")
42028389