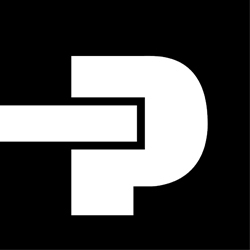 Machine Operator
Mansfield, TX
Parker Hannifin Corporation- Mansfield, TX has immediate openings for Machine Operators 2nd and 3rd Shifts.
We offer outstanding benefits and pay:
Pay rate of Up to $17/hr (depending on position and experience) Additional pay for 2nd and 3rd Shift
Quarterly profit sharing!
Medical, Dental, and Vision Insurance options available on date of hire!
Paid Holidays
Paid Vacations
401(k) with company match and Retirement Income Account
Safety shoe, safety glasses, and fitness reimbursements
Education Reimbursement program
Why Choose Us?
Our global success is based on a simple equation: an empowered workforce operating in a supportive environment fosters innovative ideas and solutions. We encourage our employees to pursue ideas, and more importantly, we listen to them. When we succeed, we recognize employees and team achievements and create exceptional opportunities for career growth with a global company.
COVID-19 Response & Employee Wellbeing
The health and well-being of our team members, customers, and local communities is our top priority. During these rapidly evolving and uncertain times, Parker Hannifin is focused on Enhanced Health & Safety Protocols, Workplace Safety and Enhanced Cleaning.
How you'll perform the role.
• Operate and set up dies, mandrels, and coilers for Assembly or Coiling processes
• Make labels for hose product and complete production reporting
• Operate assigned machines
• Properly identify all raw materials and supply materials
• Use and understand calipers
• Operate laser mike in area
• Identify and eliminate known defects
• Document good and nonconforming product
• Correctly fill out required paperwork daily
• Train new employees as needed
• Detect and report problem areas or unusual conditions to supervisor
What do we need from you?
•      Proficient math and measuring skills
•      Cooperative, positive can-do attitude
•      Ability to read prints and use various measuring tools
•      Must become certified as "Trained" within probationary period
•      Must be able to work up to 12 hours
•      Must be available to work weekends, as needed
•      Accredited High School diploma or GED
•      Stand, walk, push, pull, reach overhead, and bend to the floor
•      Must be able to do some twisting of upper torso
•      Ability to lift up to 40 pounds regularly from floor to waist height
•      Ability to exert 10-25 pounds of force frequently to move objects
•      Must be able to wear required PPE (safety toe shoes)
What you'll get from us.
A Parker employee makes a positive impact on the world, and in turn, we strive to make a positive impact on the lives of our employees. We do this by establishing engaging and supportive work environments; investing in the health and wellness of our employees and their families; encouraging the continued education and skill development of our employees and teams; and offering exceptional advancement opportunities.
Our Commitment to Diversity and Inclusion
Diversity is not just a part of our rich history or present culture, but a central aspect of our long-term goals and future plans. Diversity and inclusion are essential in creating a respectful workplace in which all employees are empowered, have the ability to grow and are recognized for their contributions.
Please complete the quick apply form and apply with us today!
58522132