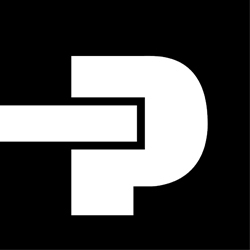 Machine Operators - Manufacturing
Sorry, this job has expired.
Red Oak, IA
Parker Hannifin is now hiring Machine Operators. This is a full-time career you can retire from!
We offer OUTSTANDING benefits and pay:
• Pay rate up to $16.05/hr + an additional $2.24/hr in bonus pay for a potential pay of $18.29/hr
• **SIGN-ON BONUS $1,500**
• Eligible for a quarterly bonus on day 1
• Health, Vision & Dental all on day 1 of employment
• Paid vacation available day 1 of employment
• Paid holidays
• 401(k)
• Company-paid pension
• Medical, Dental, Vision Insurance
• Company-paid Life Insurance
Responsibilities
• Set up and support the vertical braider operation / lead extruder
• Operate assigned machines
• Properly identify all raw materials and supply materials
• Set up and operate transfer tape system
• Operate vulcanizer and train system
• Use and understand calipers
• Operate laser mike in area
• Identify and eliminate known defects
• Document good and nonconforming product
• Correctly fill out required paperwork daily
• Train new employees as needed
• Detect and report problem areas or unusual conditions to supervisor
• Maintain equipment and work areas in a clean and orderly condition at all times
• Use personal safeguards for hands, feet and eyes as prescribed
Qualifications and Skills
• Ability to stand, walk, push, pull, reach, bend, turn, squat and lift
• Ability to read information to perform job tasks
• Ability to monitor machine sounds to identify and diagnose changes to take appropriate action
• Knowledge of correct pin and die set up
• Understand requirements of a process specification sheet
• Understand layline specification sheet
Education & Experience
• High school diploma or GED
• No experience required; we provide on-the-job training from 8 weeks or 10 weeks, if needed
About us
With annual sales of approximately $13 billion in fiscal year 2015, Parker Hannifin is the world's leading diversified manufacturer of motion and control technologies and systems, providing precision-engineered solutions for a wide variety of mobile, industrial and aerospace markets.
Increasing its annual dividends paid to shareholders for 60 consecutive fiscal years, Parker Hannifin is among the top five longest-running dividend-increase records in the S&P 500 index. We employ approximately 55,000 people in 50 countries around the world.
Apply today for immediate consideration. We look forward to receiving your online application!
Only those who complete their online application will be considered for this position. Click the "apply now" button to access the online apply link!
EOE
23190774