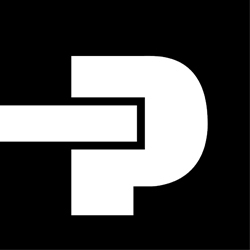 Warehouse & Hose Assembly Associates
Sorry, this job has expired.
Lakeville, MN
Parker Hannifin is now hiring for Warehouse & Hose Assembly Associates. This is a full-time career you can retire from! Apply today for immediate consideration.
***NEW PAY INCREASE***
Benefits
• Excellent pay at $16.32/hour to start + Increases often with performing reviews
• Medical
• Dental
• Vision
• 401(k) match
• Eligible for the bonus program effective 1 year from date of hire.
Responsibilities
• Execute required shipping and receiving activities to meet customer requirements and internal measures.
• Understand how to set up and operate a fitting saw, assembly crimper, assembly lathe, pressure tester, flush booth, and air-powered tools.
• Prepare assembled product for shipment to the customer.
• Perform cycle counting and/or physical inventory.
• Operate various types of equipment, including: forklifts, automated storage and retrieval systems, and automated warehouse management systems (WMS).
• Understand how to use various computer-based programs such as Bill of Ladings, small package manifest, PC type applications, mainframe type applications, etc.
• Record necessary data on appropriate paperwork and/or in computer-based program(s).
• Maintain all equipment according to facility maintenance procedures.
• Assemble parts in the specified manner.
• Perform all responsibilities in a safe manner observing all safety requirements.
• Actively support the Corporate Win Strategy.
Skills
• Ability to operate various types of assembly equipment, cutting equipment, and forklifts.
• Ability to use measuring devices; tape measurer, caliper.
• Ability to perform basic math; convert a decimal to a fraction and plot on a measuring tape.
• Read and interpret written (English) instructions.
• Must have problem-solving, general safety, mathematical, and housekeeping skills.
• Ability to work well in teams.
• Ability to lift up to 50 lbs.
• Strong attention to detail.
• Must be able to stand, bend, stoop, and twist.
Education & Experience requirements
• High school diploma or GED equivalent
• Computer experience is a plus
About us
With annual sales of approximately $13 billion in fiscal year 2015, Parker Hannifin is the world's leading diversified manufacturer of motion and control technologies and systems, providing precision-engineered solutions for a wide variety of mobile, industrial, and aerospace markets.
Equal Employment Opportunity Parker is an Equal Opportunity and Affirmative Action Employer.
Minority/Female/Disability/Veteran/VEVRAA Federal Contractor
HURRY! APPLY ONLINE TODAY! We look forward to hearing from you!
***Please note: you must upload your resume and apply with us online (online application takes less than 2 minutes).***
39439093