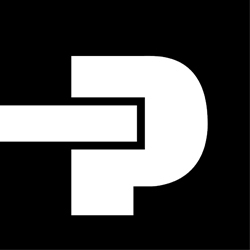 Warehouse Shipping and Receiving
Louisville, KY
Parker Hannifin is now hiring Warehouse Shipping and Receiving Workers at our Riverport facility. Apply with us online today!
Pay is $13.50/hr plus +.50 shift pay. We also offer excellent benefits.
Our benefits include:
• $150 stay on bonus paid every four months for a total of $450
• Paid holidays
• Paid vacation
• 401(k)
• Company-paid pension
• Medical, Dental, Vision benefits
• Company-paid life insurance
Education
• High school diploma or equivalent
Essential Job Duties
• Accurately & timely pick, pack and process orders.
• Receive all in-bound product.
• Put away product into appropriate locations.
• Operate equipment, including reach truck, order picker, speed cart, and dock trucks.
• Operate radio frequency units (RF's).
• Count and multiply product accurately.
• Physically move product.
• Work in a team environment.
Qualifications
• Must be at least 18 years old
• Verbal and written communication skills
• Must be able to work in a fast-paced environment
• Basic computer proficiency
• Must be able to pass a drug screen
Work schedule
• 3rd shift
Parker Hannifin is the world's leading diversified manufacturer of motion & control technologies & systems, providing precision-engineered solutions for a wide variety of mobile, industrial & aerospace markets.
Click "Apply now" to be directed to the application. Only those who apply online will be considered for this position.
We are an Equal Opportunity & Affirmative Action Employer.
Parker Hannifin is committed to ensuring equal employment opportunities for all job applicants and employees. Employment decisions are based upon job related reasons regardless of race, ethnicity, color, religion, sex, sexual orientation, age, national origin, disability, gender identity, genetic information, veteran status, or any other status protected by law. U.S. Citizenship/Permanent Resident is required for most positions.
("Minority/Female/Disability/Veteran/VEVRAA Federal Contractor")
6553635